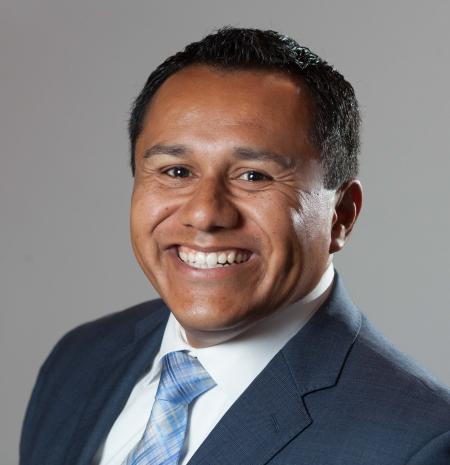 Saul Bejarano Jr. was born in Oceanside, CA to first generation Mexican immigrant parents. At the age of 5 his family moved to Tijuana, BC so his father could live the American dream and start his own business in El Cajon, CA. For more than 7 years, Saul woke up at 5 am to cross the Tijuana border to get his education in San Diego. After school he would help his dad run the family business by answering the phone and writing estimates. 
Saul Bejarano Jr. joined the Life and Annuity industry in 2003. After he graduated college, he found himself working for a broken banking industry that forced him to offer products that were not in his clients' best interest. After just 2 years in the industry, he opened his first office in Scottsdale, AZ and has had great success training and running agencies. He has extensive sales experience and has sold everything from Final Expense to Premium Financing.
Saul joined FFP Insurance Services as the Marketing Director in August 2018, bringing decades of valuable experience and mentorship opportunities to benefit our agents. His Socratic sales approach has helped agents uncover larger life and annuity cases. He shares his experience and sales ideas with all our FFP Agents on the FFPIS Coffee with Closers webinar series. You can also find him on Facebook, Instagram, YouTube and TikTok empowering agents and small businesses through his educational minute's series.
When days get hard, or he feels overwhelmed, he always looks back to when he was younger and remembers all the hard work he saw his dad had to go through to get his family ahead. He says to himself "If a man with a 5th grade education can do it, so can I!" Saul lives by the mantra "Work Hard Play Harder." He enjoys the perks of his hard work by vacationing and exploring with his beautiful wife Ebony, daughter Laura, and his mini-me Saul III.
Giving back to the community is a big part of his life and that is why he started the Bejarano Legacy Foundation in 2017 to teach his kids to be kind to others and the less fortunate. On weekends when he is not traveling or working you will find Saul on the soccer field, either coaching his son's soccer team or refereeing. Soccer has been a huge part of his life and he enjoys volunteering as a coach and mentor to the new generation of soccer players.
Office: 661.295.4660 x102
Email: [email protected]
Calendly: https://calendly.com/saulb